Why do people love cars?
Some say having immense power and control in one's hands is addictive. Others will rave about the look and status the car brings them. And a select few will say it's the adrenaline boost of conquering nature with technology that fuels their love for the automobile.
At Vanguard Luxury Rentals, we understand that passion and strive to bring your automotive dreams to life. We also complement our fleet offerings with exemplary customer service to provide the ultimate luxury car experience.
Dazzle Your Important Clients
People often say that you should dress for the job you want, not the job you have. And like it or not, in the world of business, image is important. Success breeds success, and making a great impression is sometimes the difference between success and failure.
So if one of your important clients is flying in for a meeting or due to visit your office to review how your company is handling their account, you need to bring your A-game. It's at times like these when you need to call us.
Welcome your clients and their associates to Montreal in style, and dazzle them with our airport pickup and drop-off service paired with a selection from our fleet. The Audi A7 is a prestigious choice with its sculpted exteriors and rich leather seating. Because the Audi A7 exudes an essence of confidence, your clients will instantly understand how much you value their business. It will leave your clients feeling respected, even pampered, and will help them feel that they are in good hands. 
And don't forget, Montreal has some of the most amazing culinary and nightlife options on the continent. While your client is in the city, they will undoubtedly sample some of the best restaurants, do their share of shopping, and drink in the cultural diversity that makes Montreal so special. Doing all of that in the lap of luxury can only add to their positive experience.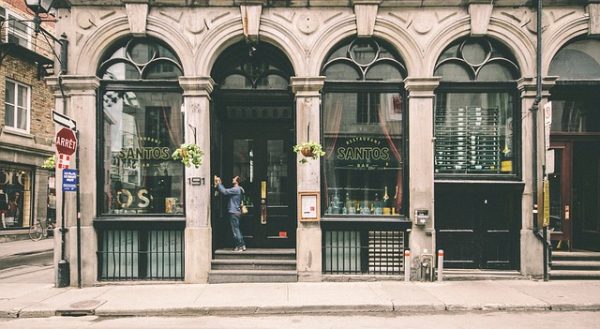 Cruising the city streets in style, whether they're in the driver's seat or being chauffeured, will have them associating you and your business with top-tier service and success. If they brought their family on their business trip, all the better; Vanguard offers the option of baby car seats for added convenience. 
While leasing a luxury car is a great start, don't forget to spruce up the look and feel of your office! Consider having the common areas of your business—including conference rooms, staff's cubicles and desks, and bathrooms—professionally cleaned and organized. Make sure the staff themselves are ready to receive your clients as well. The reception staff should exude positive body language and be dressed appropriately.
When you truly want to wow your clients, don't forget that the fastest way to a person's heart is through their stomach. Have refreshments on hand, as well as fresh snacks that were made the day of the client's arrival. Once your client leaves, consider sending them a customized thank-you gift basket. A gesture like that will keep clients feeling special, and make them extra loyal to your company.
Celebrate in Style at Your Bachelor/Bachelorette Party 
Make this night with your best buds unforgettable. Whether you're a Montreal native or just in town for some fun, this city has a cornucopia of food, alcohol, and activities. Because you and your friends will most likely have a drink or three, we highly recommend our chauffeur service, so everyone can relax and safely enjoy the festivities. Our team can arrange for pickups and drop-offs and even make reservations for you if you provide us with the appropriate information. Give yourself the VIP treatment you deserve!
We can accommodate any size of the party with our elite choice of vehicles. Proud of your Italian heritage? Vanguard can arrange to have you driven in the world's first Super Sport Utility Vehicle: the Lamborghini Urus. Its streamlined exterior will match your personality, whether you're sporty, refined, or adventurous. 
If you're looking for an intense activity that will make the nightstand out, consider a competitive game of DodgeBow where you can enjoy a combination of paintball, archery, and dodgeball. 
Want something more intellectual, but just as heart-pounding? A/Maze has a variety of Escape the Room games with themes that range from robberies to military secrets to lost temples. 
And despite the tradition, you're not required to go crazy at your bachelor or bachelorette party. Consider indulging in some fine dining, music, a light show, and a view of the city on La Bateau Mouche. They offer day, evening, and private event packages. Want to get out of the city? Head up the river to Vignoble Bouch-Art for a winery tour, tastings, and art exhibits. You can even participate in a grape harvest!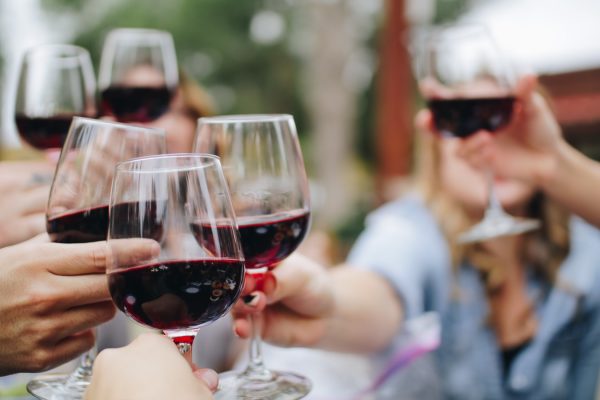 Montreal's restaurants cater to your every gastronomical whim: Lebanese, Chinese, French, Mexican, Japanese, Italian, British, classic American, and more! Check out the clubs and bars on St. Laurent Boulevard—it's where the fun is! You can hit the dance floor and move to the DJ's beats, liven things up with a cabaret, or enjoy a few drinks and some karaoke with your pals.
End your partying on a high note by ordering a poutine from Montreal's late-night institution  La Banquise. They've created a myriad of options that give a twist to this classic Quebecois dish.
Let Your Wedding Stand Out
If you and your partner aren't too traditional, ditch the horse-drawn carriage and limo for an exceptional car that lets you make a unique entrance on your special day. As the swan doors smoothly open on your McLaren 570GT to reveal you and your partner, your family and friends will gasp in awe. 
Sleek and sophisticated, the McLaren 570GT provides high-end comfort with heated memory seating to keep you warm during the coldest of Montreal winters. The cold won't bother the lightweight composite brake system because it has aluminum hubs and iron discs for enhanced modulation. And you don't need to worry about the tires. The McLaren 570GT fits Pirelli P-Zero™ tires that are designed for four seasons. 
Complete with an uncluttered interior and stretched panoramic roof, you have all of the storage space you could want and more than enough room for bulky wedding dresses and long trains. You can opt for our concierge services, so you and your soon-to-be can relax before tying the knot and attending the reception. 
Looking to feature this sweet ride in your photo album? The McLaren 570GT is photogenic with its low-slung front and matte grey wrap. It is the epitome of elegance and will pair well with the grace of the bride and groom's attire.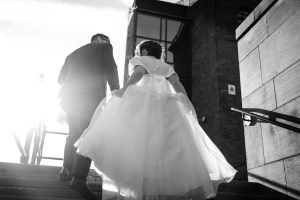 Reserve Your Dream Ride
Whatever the reason, let Vanguard Luxury Rentals help you spice up your special day, weekend, or visit. From the high-end extreme to the low-key relaxed, we have the right car for you! Browse our fleet, or stay in the loop by joining our mailing list. 
Give us a call today at 514-922-2886 to reserve your ride!