As one of the fastest sports cars in the world, the Ferrari Italia 458 has earned praise from the most demanding critics. Under the hood (in the back, of course), it hides a 4.5L direct-injected V8 engine, which is paired with a 7-speed dual-clutch gearbox. It starts off with a bang, reaches mind-blowing top speeds and handles like it's part of the road. For braking, its large ceramic-carbon discs do an exceptional job.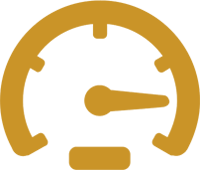 0-100 km/h : 3.4 seconds
Maximum speed: 325 km/h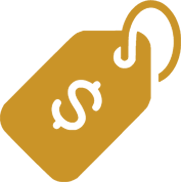 What sets the Ferrari Italia 458 apart from other beasts in its class is undoubtedly the smooth ride it provides to its passengers, thanks to its magnetically adjustable shocks. Indeed, this rocket doesn't worry about cracks and bumps. Speed freaks also praise its ultra-fast steering. Go ahead and zigzag like the pros just for the fun of it!
It also offers a variety of driving modes, including Sport, which lets it roar… and give you goose bumps. Imagine it in Race mode: the 458 screams with all its might to assert its dominance and becomes more responsive than ever. Totally exhilarating!
In terms of looks, its silhouette is stunning. The Ferrari Italia 458 seems to have been sculpted with passion and sensuality. From every angle, it can be admired, revealing the details that make it a visual masterpiece with a fiery soul. Our bright red model has a yellow-beige leather interior that covers the seats, dashboard and doors, with a few scarlet accents that echo the exterior.
Finally, on its F1-style steering wheel, you'll find a plethora of convenient and intuitive controls. Right behind it, the screen displays various data and the navigation system. Have fun!
Still not sure?
Perhaps you would prefer to turn to the supercars of Mercedes, Lamborghini or McLaren, which we also offer for rent.