Under the hood of the Range Rover Sport Autobiography is a supercharged 5.0L V8 engine that delivers amazing acceleration for such a large SUV. As for its 8-speed automatic transmission, it fully satisfies performance enthusiasts.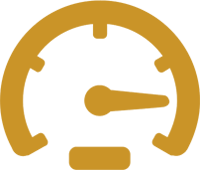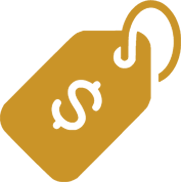 This massive vehicle also impresses with its handling, despite its high weight. The safety of this all-wheel-drive SUV is one of the reasons why it has won over such a large (and loyal) audience. With Terrain Response, it intuitively adapts to paved roads, rough off-road terrain and snowy January trails. In fact, it goes from 0 to 100 km/h in a matter of seconds even on gravel, mud, sand and snow. Everyone agrees: the Range Rover Sport Autobiography is a pure pleasure to drive. 
The brand also capitalizes on its luxurious interior, incorporating standard heated and ventilated sport leather seats as well as several practical accessories and small details that make the experience even more remarkable. Five passengers can be comfortably accommodated, as can a variety of bulky items in its generously sized trunk.
If you're considering renting a Range Rover, you might also like our top-of-the-line Dodge and Cadillac models for rent.