For a unique experience aboard an exotic car, rent a GMC Yukon Denali in the greater Montreal area and in Laval.
Dominating the luxury full-size SUV segment in Canada, the GMC Yukon is appealing for a long list of reasons. Its top-of-the-line version, the Yukon Denali XL, available for lease at Vanguard, has won over car enthusiasts and critics alike, first and foremost with its striking looks, distinguished by its oversized chrome grille and sporty profile with an assertive stance. Its elegance also carries over to the interior, where opulent materials such as leather and wood blend seamlessly to create a cabin worthy of the most prestigious European brands.
Here, all seats are ultra-comfortable (and heated!) while the space is felt both in height and legroom, a rarity in almost all vehicles of any class. If needed, the rear seats fold down completely to form a straight platform, which can be used to install a mattress for two people for a night (or several) of improvised camping.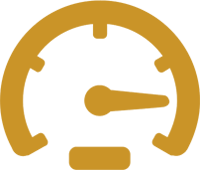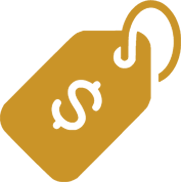 The Yukon Denali XL doesn't disappoint anyone, starting with the driver, who only has to touch the gas pedal to feel the power of this giant unfold in a fraction of a second, thanks to its naturally-aspirated 6.2L V8.
The 10-speed transmission is so efficient that it makes the competition green with envy, as is its adjustable air suspension, which works in conjunction with magnetic dampers. The result is an addictive driving experience, where bumps, potholes and other usual road "drawbacks" are completely forgotten.
With plenty of room up front and in the back, useful driver aids, all-wheel drive, impressive all-road performance and a great look, the GMC Yukon Denali XL is the perfect partner for your next adventure around town or in the wild. It's no wonder it's been awarded the Guide de l'auto's Best Full-Size SUV for 2021!
Are you particularly interested in full-size SUVs?
If our Porsche Boxster tempts you, you might also want to consider renting one of our gleaming Ferrari or Lamborghini to vary the pleasures…