You'll love it for its style as well as the ultimate comfort it offers to its 7 passengers: rent our Yukon Denali diesel today.
GMC's Yukon Denali is impressive first and foremost because of its rich, sturdy look: just by looking at it, you know it won't be afraid of the snowy roads and potholes our roads are filled with. The Yukon Denali's gigantic grille sets it apart from other large SUVs, and its attention to detail is evident in its LED headlights, which showcase the effort that went into designing the entire silhouette.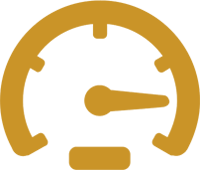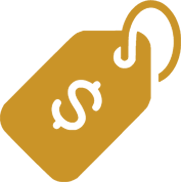 Inside, leather and wood are elegantly laid out on the seats (ultra-comfortable), doors, steering wheel (heated) and dashboard. All the controls you could ask for are there, from the large touchscreen for easy navigation through options to the independent front and rear temperature settings. With seating for 7, the Yukon Denali also offers plenty of storage, a powerful audio system, various ports for charging your electronics, and more.
Under the hood, our Yukon Denali hides a (surprisingly quiet) 3L turbodiesel engine delivering 277 hp and 460 lb-ft of torque. It's paired with a very efficient 10-speed transmission that everyone loves. Not surprisingly, its diesel engine provides significant fuel savings, especially on the highway. If you're planning to travel several hundred kilometers, this Yukon Denali is an excellent option, especially since it has all-wheel drive for incomparable handling, even in difficult road conditions.
Want to try out some other great SUVs ?
The Mercedes and Range Rover SUVs also offer the ultimate in comfort and performance!
If our Porsche Boxster tempts you, you might also want to consider renting one of our gleaming Ferrari or Lamborghini to vary the pleasures…