The Rolls Royce Ghost is equipped with a 6.8-litre 563-horsepower V12 turbo engine and an 8-speed automatic transmission.

563 HP (max power);
900 NM (Max Torque) at 1750 RPM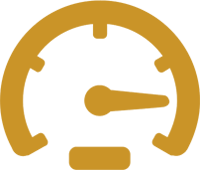 0-60mph: 5.3 seconds
Max Speed: MPH: 155 or 250 kmh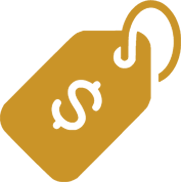 MSRP: $500,000 to $585,000
This elite super luxury car with its finest materials (leathers, woods, metals, and fabrics) is exceptionally and tremendously comfortable and makes you feel in a palace.With its ultra-adaptive and smooth suspension, quietness, and its remarkable drivability, you can describe this car as a royal carriage propelled by a cloud.
Ghost for rent
Synonymous with success and wealth, this spirited limousine offers an unparalleled experience, whether behind the wheel… or in the back, whose privacy provided by the partition window leads directly to unforgettable moments
On board, visit the city's most beautiful attractions, such as Old Montreal, its museums and cafés, before escaping to evenings of intoxicating taste and sensory experiences.
If you are travelling to Montreal on business, you will appreciate our chauffeur service upon arrival at the airport, who will also take you to your important meetings without having to worry about congestion, road work and parking. Afterwards, you may decide to take full control of your Ghost and live adventures on Montreal soil that will belong to you forever.
Ecstatic driving, emblematic comfort
Imposing, the Ghost is nonetheless no less efficient. Equipped with a twin-turbo V12 engine and an 8-speed gearbox, it goes from 0 to 100 km/h in 5.3 seconds. The legendary Spirit of Ecstacy, the legendary statue that sits above the masterful grille of every Rolls-Royce, and its occupants are sure to get a thrill out of the Ghost!
The control center, just to the right of the driver, allows you to plan your itinerary, consult your agenda, adjust the temperature of your cabin and that of your passengers, etc.
On board, you could hear a fly flying: soundproofing being the spearhead of the prestigious brand. Conversations take place naturally from front to back, giving way to spontaneity and pleasure.
The interior finish of the Ghost is also remarkable: with its retro hands and clean lines, the dashboard combines classicism with modernism and extends to the passenger side, metamorphosing into a work of art. While the woodwork on the doors is reminiscent of the tranquility of enchanting forests, the ceiling with its thousand and one points of light faithfully recreates the night sky lit by its stars and the Milky Way. A perfect atmosphere to soak your lips in one of the finest champagnes, stored in the refrigerator provided for this purpose in the rear passenger compartment.
Enveloping, the seats will charm the most demanding customers with their comfort and their leather of an unequalled quality and an incredible softness, on which glide without noise skin and clothes.
In terms of safety, the Ghost is equipped with headlights that automatically adapt to the brightness and weather conditions, in addition to a night vision system that detects hazards on the road, such as people and animals, up to 300 m away.
Finally taste the luxury you deserve: rent a Ghost now.
Do you prefer Bentley to Rolls-Royce? Check out our selection of Bentley.