The Rolls Royce Phantom features a 6.6-liter V12-cylinder turbo engine with 624 horsepower and is equipped with an 8-speed automatic transmission.
This 4 seats luxury coupe is known as "the most powerful and dynamic Rolls-Royce in history". Its platform is based on the Rolls Royce Ghost with a shorter wheelbase, a wider rear axle and a stiffer suspension making it more agile and dynamic.  The cabin with its generous space, it 18 speakers, the quality of its wood and the leather will give you a feeling of relaxation. You will also be impressed by its braking capacity.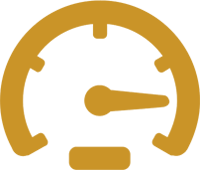 624 HP (max power); 820 NM (Max Torque) at 1500 RPM
0-60mph: 4.3 seconds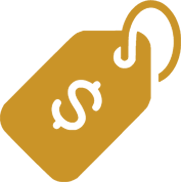 Wraith for rent
Resolutely sporty, the Rolls-Royce Wraith seduces lovers of road beasts and princely comfort. With its timeless lines inspired by the models seen in the James Bond cars of the 1960s and its two doors with reverse opening, today's Wraith exudes masculinity in its most distinguished form.
With your foot on the gas pedal, you'll go from 0 to 100 km/h in 4.4 seconds, thanks to its ultra-powerful V12 engine producing 591 horsepower and 8-speed transmission. The performance of this grand touring vehicle's transmission is even increased tenfold by satellite assistance, which selects the gears best suited to current and future road conditions.
The Wraith is also equipped with an air suspension that gives it exceptional handling. You will be able to explore the city in complete safety, or escape to the great outdoors for a weekend at the chalet with friends or loved ones near the most beautiful peaks in the area, such as Mont Saint-Sauveur and Mont Tremblant.
Silent despite its almighty power, the Wraith allows its passengers to sometimes get drunk on thrilling accelerations and sometimes to settle down comfortably in its velvety leather seats to take a nap for a few moments… or to admire the splendors of the rooftop sky, where an infinite number of fiber optic lights shine, faithfully reproducing the starry summer nights.
Are you in Montreal on vacation or on business? Impress friends, family, colleagues or clients aboard an opulent Wraith. Book it now.
Si vous considérez la location d'une Wraith, vous risquez également de flancher pour notre AMG GT-R et AMG E63 S, de Mercedes-Benz.