The SVR model is Range Rover's turbulent and limitless sports car. Under its carbon-fibre hood is a 550-horsepower engine that's just waiting for your permission to take the elusive car from 0 to 100 km/h in just 4 seconds.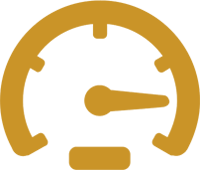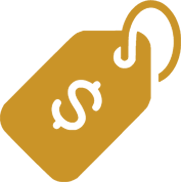 Renting a Range Rover SVR is a real eye-catcher. With its wide black alloy wheels and tinted windows, you'll proudly parade through any environment or weather conditions. The design of this luxury SUV culminates with its exhaust tips integrated into the rear bumper, giving the 4×4 an even more ground-level look.
Fierce to the core, our SVR welcomes you with two-tone leather seats that can adopt a sporty driving position, while the CommandShift 2 gearshift lever allows the driver to change gears himself, for a feeling of unrivalled exhilaration.
With adjustable interior lighting to suit your mood, and a head-up display that shows your speed and other navigational information directly on the windshield, the Range Rover SVR is sure to be a hit. The ultimate in luxury, this SUV ionizes the cabin air on demand, reducing allergens and airborne bacteria as well as odours.