Looks, performance and comfort: the Lamborghini Huracàn LP 610-4 combines all the qualities of supercars without the flaws. Ready for a sensational drive?
Extravagance, euphoria, vertigo: getting into a Lamborghini Huracàn LP 610-4 is an unforgettable experience, and rarely do the words match the feeling. From every angle, it surpasses perfection. Before it was designed, it was thought out, studied, revised, corrected. The final product, with its high-end design and materials, makes all lovers of exotic cars that defy the speed of light go wild.
Think you know what it's like to experience an adrenaline rush? Wait until you step on the gas and go from 0 to 100 km/h in 3.4 seconds, pressed up against your seat. Yes, that's what its gleaming (if not insane) V10 engine that revs up to 8,000 rpm allows. The 7-speed automated manual transmission with dual clutch, on the other hand, delivers mind-boggling road performance without requiring the experience of an F1 champion.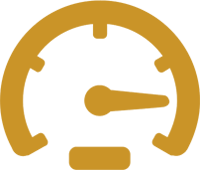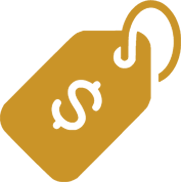 As you'd expect, the interior sets the tone for what's to come, with two-tone leather seats and dashboard, and a full multimedia system with LCD screen, all designed with finesse, but with a sporty attitude.
And what about comfort? The ease with which one enters the cabin is surprising, unlike many supersport cars that require tremendous flexibility. Indeed, the Huracán LP 610-4 offers an unexpected (but welcome) comfort that will make you add new destinations to your itinerary. No more aches and pains after 100 km. In this Lamborghini, the miles go by quickly, very quickly, and passengers are pampered. It handles very well on Quebec's rough roads, thanks to a finely tuned suspension that softens shocks, holds the road in slippery corners and makes stiffness in the steering wheel a thing of the past.
If our Porsche Boxster tempts you, you might also want to consider renting one of our gleaming Ferrari or Lamborghini to vary the pleasures…